1.Hydraulic system
Electric forklift trucks generally use separate motors to drive gear pumps, so as to lift and tilt their gantry working system. At present, the domestic forklift truck, which has not realized the speed regulation of the hydraulic motor, the hydraulic motor can only be high-speed after starting, but not automatically adjust with the change of function and pressure, thus excess flow can only flow back to the tank through the relief valve, which results in energy waste. Foreign new forklift trucks, such as LINDE E20 electric forklift, have adopted advanced hydraulic impulse control technology. The hydraulic pump impulse controller can automatically balance motor speed and oil consumption according to the response of hydraulic circuit, thus saving electric energy. The advantages of this control are high power utilization rate, no peak voltage, low noise of
hydraulic system
and low wear and tear of hydraulic components, thus greatly reducing power consumption. The reliability and service life of the vehicle are improved.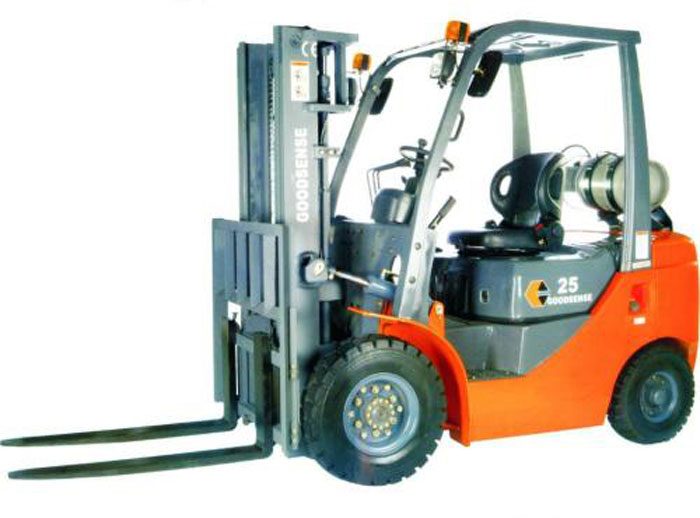 2. Brake system
General electric forklift truck mainly adopts mechanical parking brake and hydraulic driving brake. Hand brake is used for parking and foot brake is used for driving. The BX series electric forklift
brake system
is equipped with a leading vacuum supercharger to ensure that there is sufficient active pressure at all times,
which not only increases the safety of braking, but also lightens the driver's labor intensity. Electric Forklift Truck adopts Hydraulic Braking System. Expansion brake has external control and adopts power to assist brake (the same power form as power steering system). The use of SCR and MOS makes it possible to regenerate braking energy of battery forklift truck. The energy regeneration process is also an electronic braking process. The electronic braking occurs in the following three situations:
(1) When the accelerator control pedal is loosened.
(2) When stepping on the reverse accelerator pedal.
(3) When the first stage of hydraulic brake pedal is stepped down.