We are professional Diesel Engine Self Propelled Scissor lift supplier and factory in China. We can produce the product according to your requirements.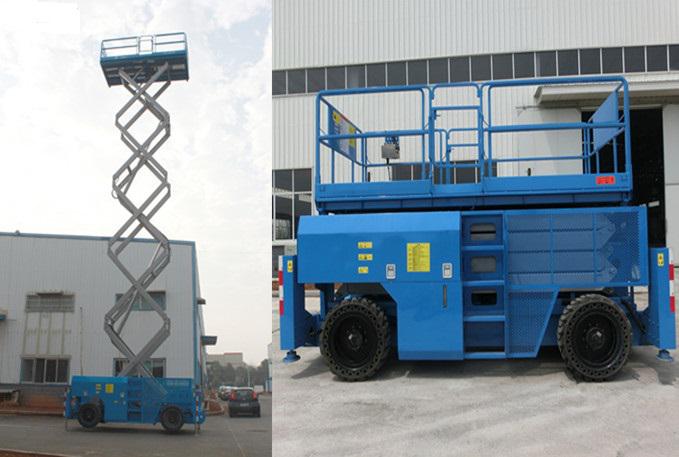 Product Features
Diesel scissor lift
1. Strong power: The diesel scissor lift has powerful power, and the four- wheel drive has strong climbing capacity. The scissors lift can shift high and low speeds.
2. Draggable engine tray: The engine is installed on the tray that can be dragged out, which facilitates maintenance and repair.
3. Active Oscillation Axle: Active oscillation axle can perceive the terrain, and can guarantee that the machine can land on four wheel even on uneven road without reducing the driving force.
4. Large working space: The maximum size of platform extended by cylinder forward double direction can reach 6.65*1.83m.
5. Outrigger: The hydraulic outriggers can be used to level vehicles in case of operation on uneven ground.
Techenical feature
1. Controlling System
Both ground control and platform control panel.
The ground control provides the lifting feature and the platform control panel provides all functions of lifting and/or descending, turning and travelling.
The one handed proportional joystick made by SAUER(USA) provides flexibility, and can be satisfactory for the operators in many different situations.
2. Platform and platform Loading Capacity
The loading capacity of the platform is up to 680kg-1180kg.
Platform extension part highly extends the working area.
3. Safety Performance
A safety bar has attached on the 2 nearby scissors, to guarantee the safety of the serviceman while repairing.
For the purpose of having a more stabilized working condition, the gravity of the entire machine is located on the under-part.
Double acting lift cylinders with lock valves and manual emergency lowering facility.
The downward movement shall be automatically stopped by a safety device, Further downward movement shall only be possible after 5s delay and the speed is lower(50%).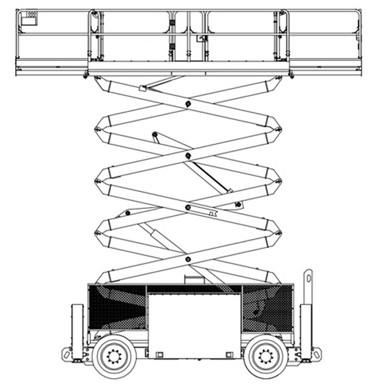 Configration sandard
1. Engine: Perkins from UK                                           2. Pump: SAUER from USA     Motor: SAUER from USA


3. Travel reducer:PMP from Italy                                    4. Valve: Sant from Italy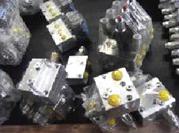 5. Joystick: Danfoss from USA                                      6. Sensor: Meas from USA

Specifications
NO

Item

GTJZ10B

GTJZ13

GTJZ16

MEASURMENTS

1

Working height maximum

11.78m

14.82m

17.86m

2

Platform height maximum

10.08m

13.12m

16.16m

3

A1

Platform Length (stowed)

3.95m

4

A2

Platform extended Length

LEFT1.22m/RIGHT1.52m

5

B

Platform Width

1.83m

6

C

Widths

2.28

7

D

Height-stowed

2.74m

2.95m

3.16m

8

E

Length-stowed

4.03m/4.9mwith outriggers

4.03m/4.9mwith outriggers

4.9m with outriggers

9

F

Wheel base

2.84m

10

G

Ground clearance center

0.23m

PRODUCTIVITY

11

Gradeability

50%

12

Lift capacity

1180kg

680kg

680kg

13

Lift capacity(extension deck)

230kg

14

Turning radius (outside)

5.2 m

15

Tire

33*12-20 solid tire

16

Travel speed

Stowed

6.3km/h

17

Raised or extended

1.1km/h

Power

18

Power

38KW

19

Fuel tank capacity

115L

20

Hydraulic tank capacity

170L

21

Drive and turn mode

4WS 4WD

Weight

21

Weight

5850kg

6350kg

7850kg

22

STANDARDS COMPLIANCE

EN280.JG/T5101.Q/ADZV001-2008